"Thank you for your help, Language Assistants!" was the phrase which marked the closing ceremony of the Language Assistance programme, a CAS project which engages an increasing number of BSB Nexus students each year.
The Language Assistance programme is part of the "Sharing to Learn" project which involves 90 educational centres all over Catalonia. During the last six months, BSB Nexus students have been visiting Garigot, Lluis Vives and Edumar Primary public schools to assist to the teaching of English. They have been dedicating one hour and a half of their time every Wednesday to support Primary and Early Years students to develop their vocabulary further, improve their English-speaking skills through different games and activities, and consolidate what was being taught in English throughout the week.
The closing event was led by Inspectors and coordinators from Serveis Territorials and CRP as well as BSB Heads and CAS Coordinator, all there to recognise the efforts invested by students who took part in the programme. The ceremony was very emotional, especially when children gave symbolic gifts to their assistants. The projection of the videos that the children had recorded to express their gratitude made us all realise to what extent Primary and Early Years pupils have appreciated the dedication of our Language Assistants.
The closing videos depicting BSB Nexus Language Assistants' reflections also revealed their commitment and dedication to helping their community by sharing their English-speaking skills. Their comments conveyed both their volunteering spirit and personal growth thanks to this experience. Macarena said: "I really love working with children, I have always enjoyed it and I love working one-to-one with people, becoming a part of their lives"; Oliver added: "I do feel as if I have completed a meaningful project which has given me a knowledge of various levels of responsibility that I'll need for the future".
Mrs Kovac, IBDP and CAS Coordinator, explained: "This is a high-quality community project… The Language Assistance programme provides many opportunities for our students to learn, since they need to be very well organized, punctual and responsible to contribute to these lessons. They also get various opportunities to apply their creative thinking when coming up with new games and activities for learning English. In addition, Language Assistant gives them one more opportunity to see for themselves what being a teacher implies, thus allowing them to evaluate if this is an option for their future profession choice."
This programme forms part of CAS (Creativity, Activity, Service) which is a core component of the Pre-University offer of BSB Nexus. This year saw the 12th edition of the Sharing to Learn project and the 12th time The British School of Barcelona has participated.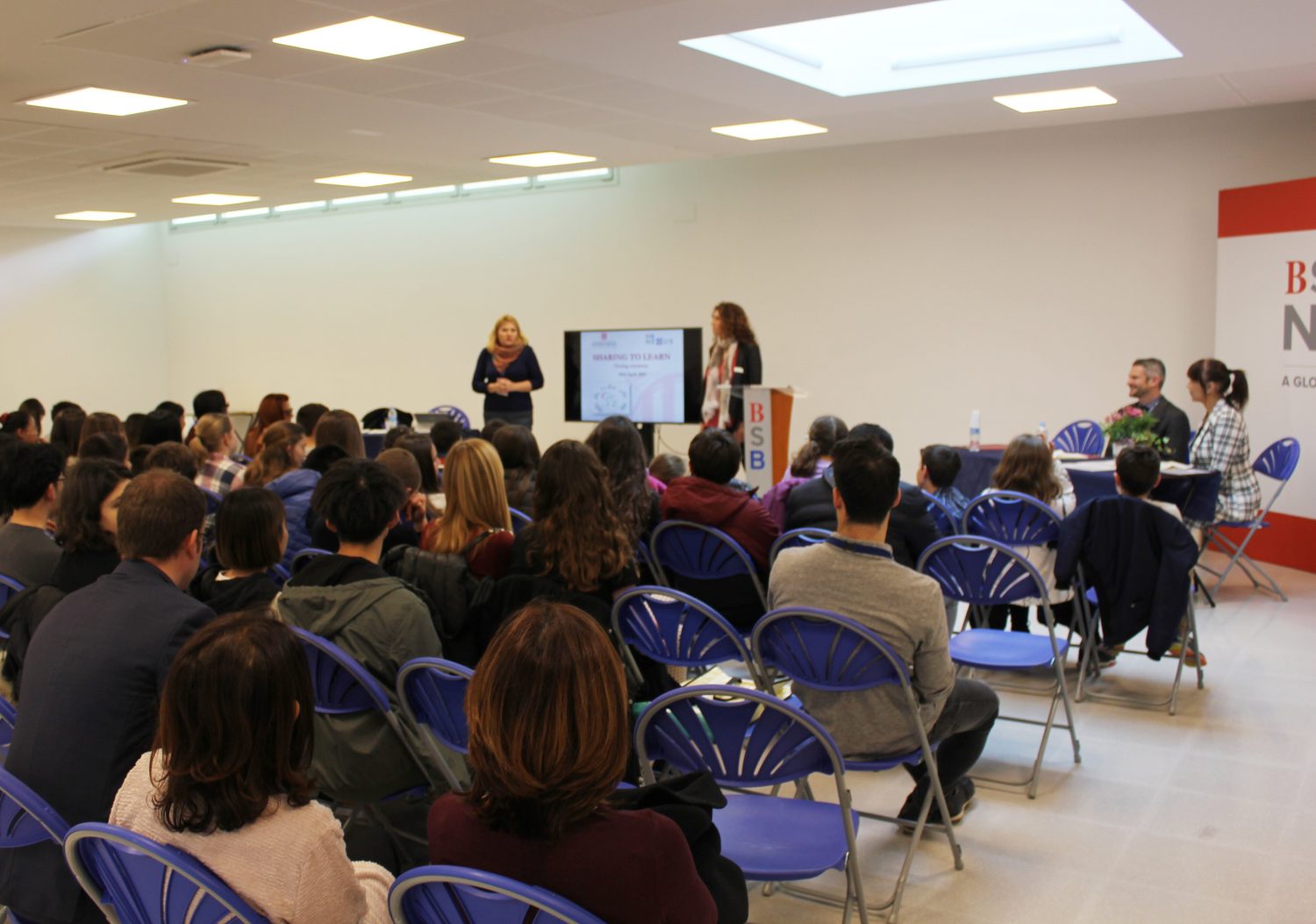 Related links:
Acte Cloenda programa Sharing to Learn
BSB Nexus Students Support Local Schools with English Learning (September 2018)