Opening September 2021
We are delighted to share the exciting news that Cognita are launching a project to create a new, all-through British International School in the centre of Barcelona city. The BSB City campus will become the fourth campus of The British School of Barcelona and will be a great complement to our BSB Sitges, BSB Castelldefels and BSB Nexus campuses.
Drawing on our expertise of over 60 years of academic excellence, transformation, and continuous improvement, BSB City offers us the chance to further our vision for inspiring creative, curious young people. Through this growth of the BSB family, we will be able to offer opportunities for more students to achieve excellent academic outcomes whilst developing the qualities they will need to thrive at school, university and in life beyond.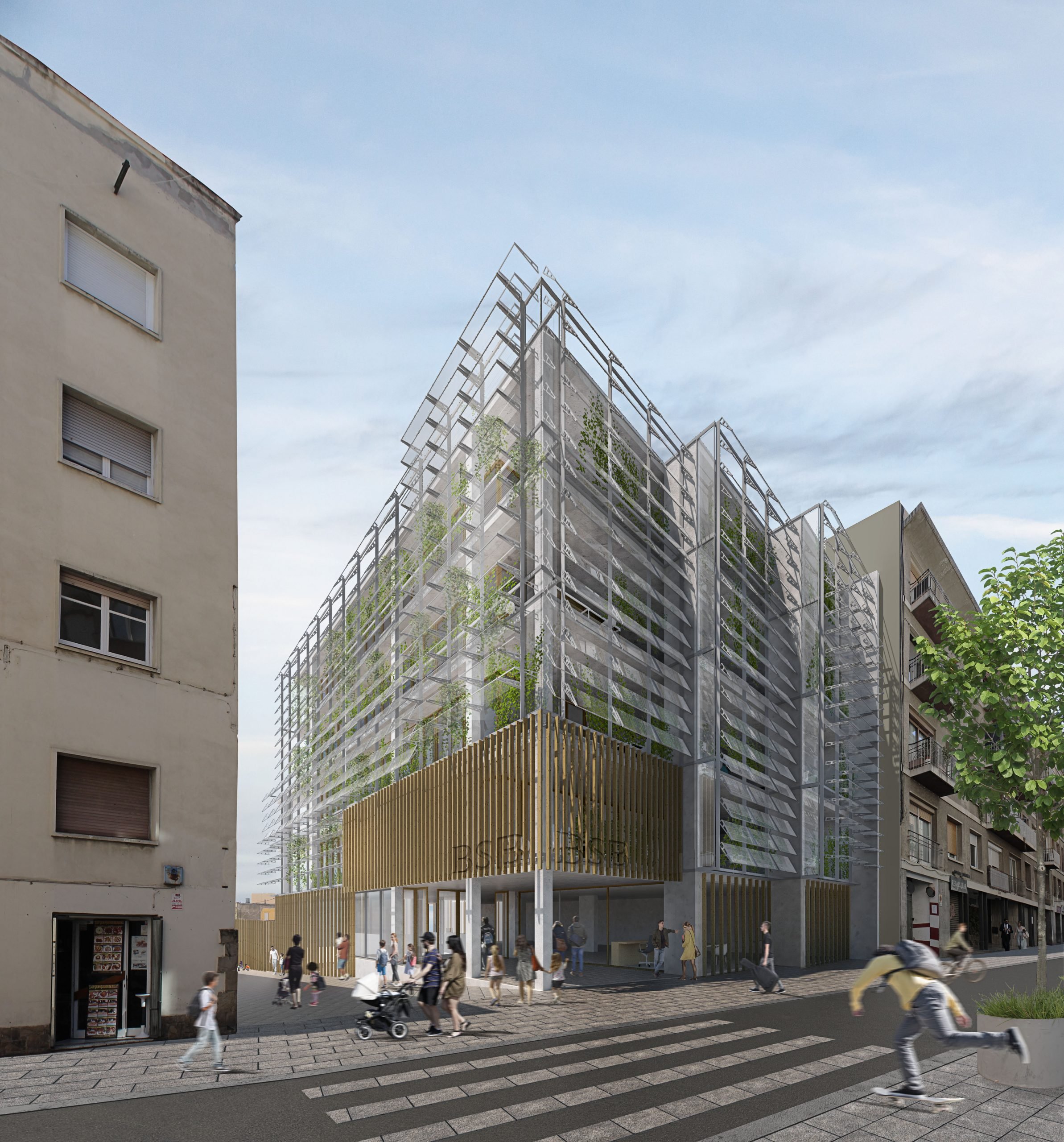 The BSB City Campus
The school will initially open next September 2021 at the Foundation Campus, a modernist building located in the upper area of Barcelona. It will include 500 square metres of outdoor learning areas and 750 square metres of purpose-built indoor space. The school will have a capacity for up to 200 students aged 3 to 10 (Early Years and Primary).
In September 2023, BSB City will expand with the opening of the main building in Sant Gervasi, near John Kennedy Square, just a 5-minute walk from the Foundation Campus and with fantastic public transport connection. It will offer an all-through, first-class education to 3-to-18-year-old students (Early Years, Primary, Secondary and Pre-University). The new school will include 5,500 m2 of indoor space and 1,200 m2 of outdoor space, with first-rate, spacious sport facilities, both on-site and off-site, in the very heart of the city centre.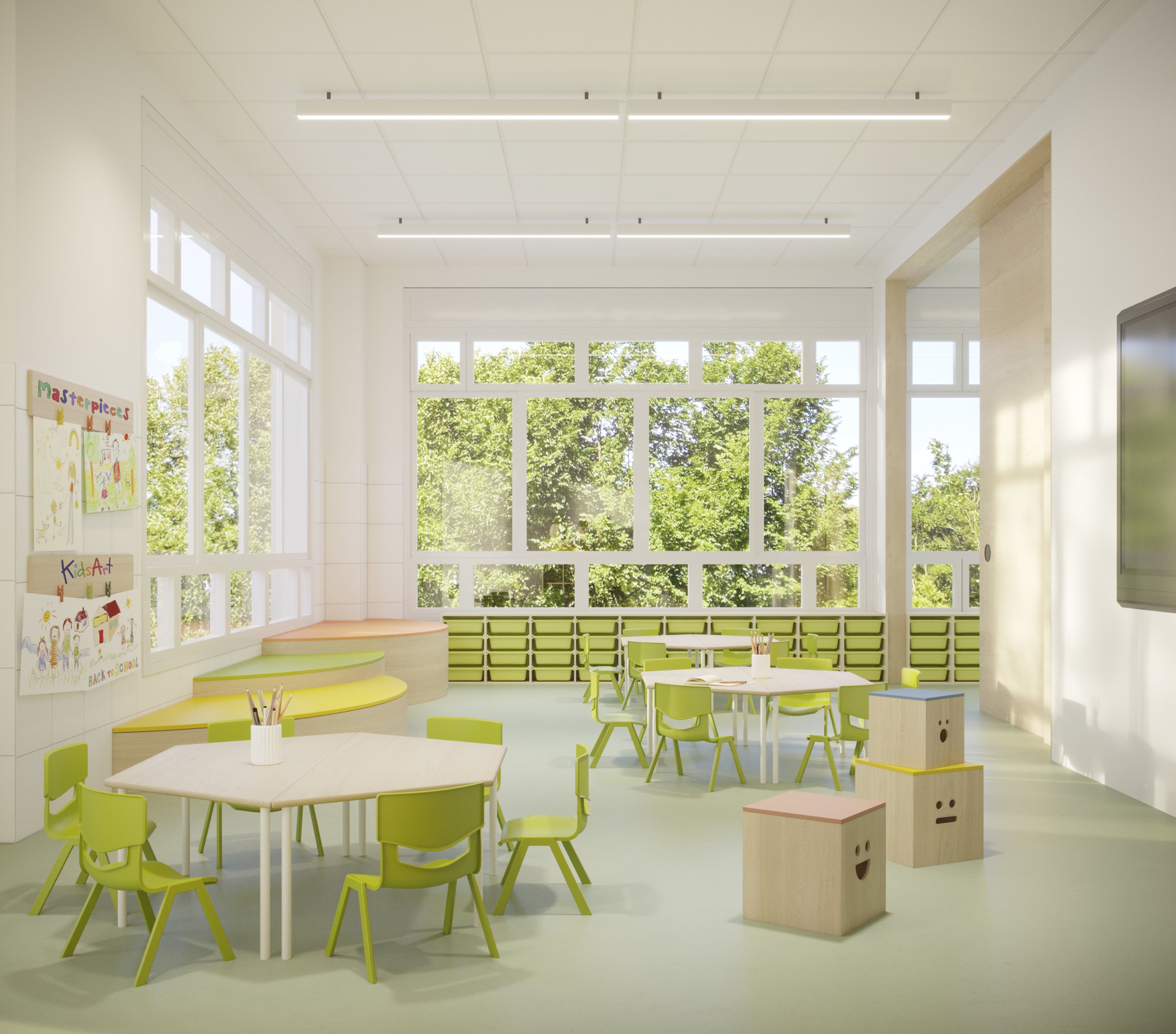 A Well-Established International British Education with a Student-Centered Approach
BSB City will build upon the well-established, proven approach to teaching and learning and the academic excellence that has led BSB to be considered one of the most important and prestigious international schools in Spain. The new school will offer an educational experience that goes far beyond the academic curriculum, allowing students to develop the learning habits and the personal skills they need to become global citizens.
As with the whole of BSB, all of our campuses offer individualised learning pathways that ensures students are inspired to fulfil their true potential. From self-determined learning in Early Years, project-based learning in Primary and options choices throughout Secondary, students are architects of their own learning and leave the Pre-University, able to make informed decisions about their future career paths.
In fact, BSB has been a pioneer in offering two international Pre-University pathways: the British curriculum and the International Baccalaureate (IB) Diploma. These, along with the validation of the Spanish Bachillerato and our unparalleled University and Career Mentoring Programme that enriches our curriculum, open up unique opportunities for BSB students to gain access to the best universities, both in Spain and abroad, or for whatever next step they choose in life.
As a caring, learning community committed to the physical and emotional wellbeing of young people and adults, we also offer an overarching student support and wellbeing programme which focuses on meeting students' individual learning and emotional needs throughout their school life.
Contact Us!
If you would like to request more information, please contact us at enquiriesbcn@bsb.edu.es