On Thursday, 30 September 2021, more than 58,000 Cognita students, parents and colleagues around the world will celebrate our third Global Be Well Day (GBWD). This annual event is an opportunity for all our schools in Asia, Europe, the Middle East, and Latin America to have a simultaneous and unified celebration of student wellbeing and it forms just one aspect of our overall focus on wellbeing. Beth Kerr, Cognita's Group Director of Wellbeing, tells us more:
"For the last two years, GBWD has largely focused on the physical contributors to wellbeing from our Be Well Charter, so, this year, we will be encouraging a greater emphasis on the mental contributors—connecting, doing and giving. This seems particularly relevant as we come to terms with the continuing impact of the global pandemic on our mental health.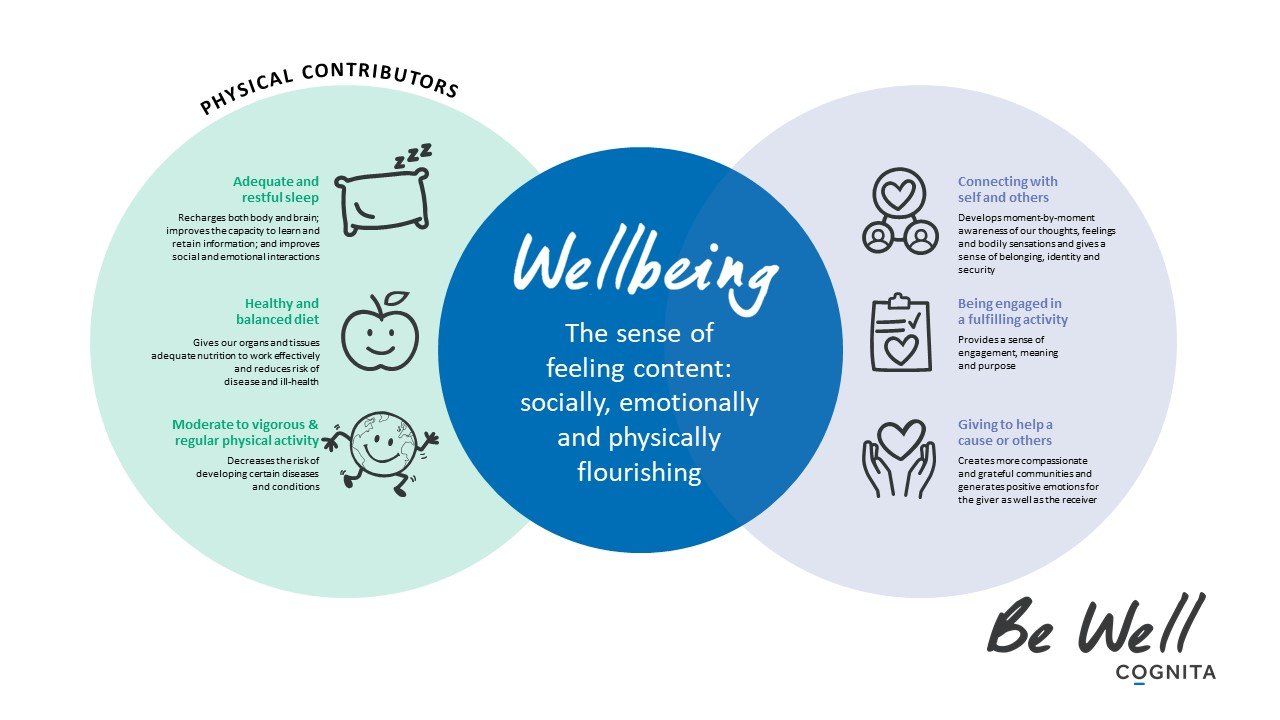 The Covid-19 pandemic has put tremendous pressure on our ability to 'Be Well', and we know that our students' mental health has been particularly impacted. For example, in its most extreme form, anxiety is a clinical disorder that impacts around 7% of children and adults worldwide, but a 2021 review suggested an increase in the prevalence of anxiety since the beginning of the Covid-19 pandemic, with 25-40% of the child and adolescent population experiencing heightened feelings of anxiety.
However, we also understand from the evidence that connecting with yourself and with others, doing a meaningful activity, and giving to help others are all incredibly powerful ways of strengthening our mental health. Through exploring these wellbeing contributors in more detail, we hope to equip our students and colleagues around the world with the understanding about why it is important to fit in these fulfilling activities in their day to day lives."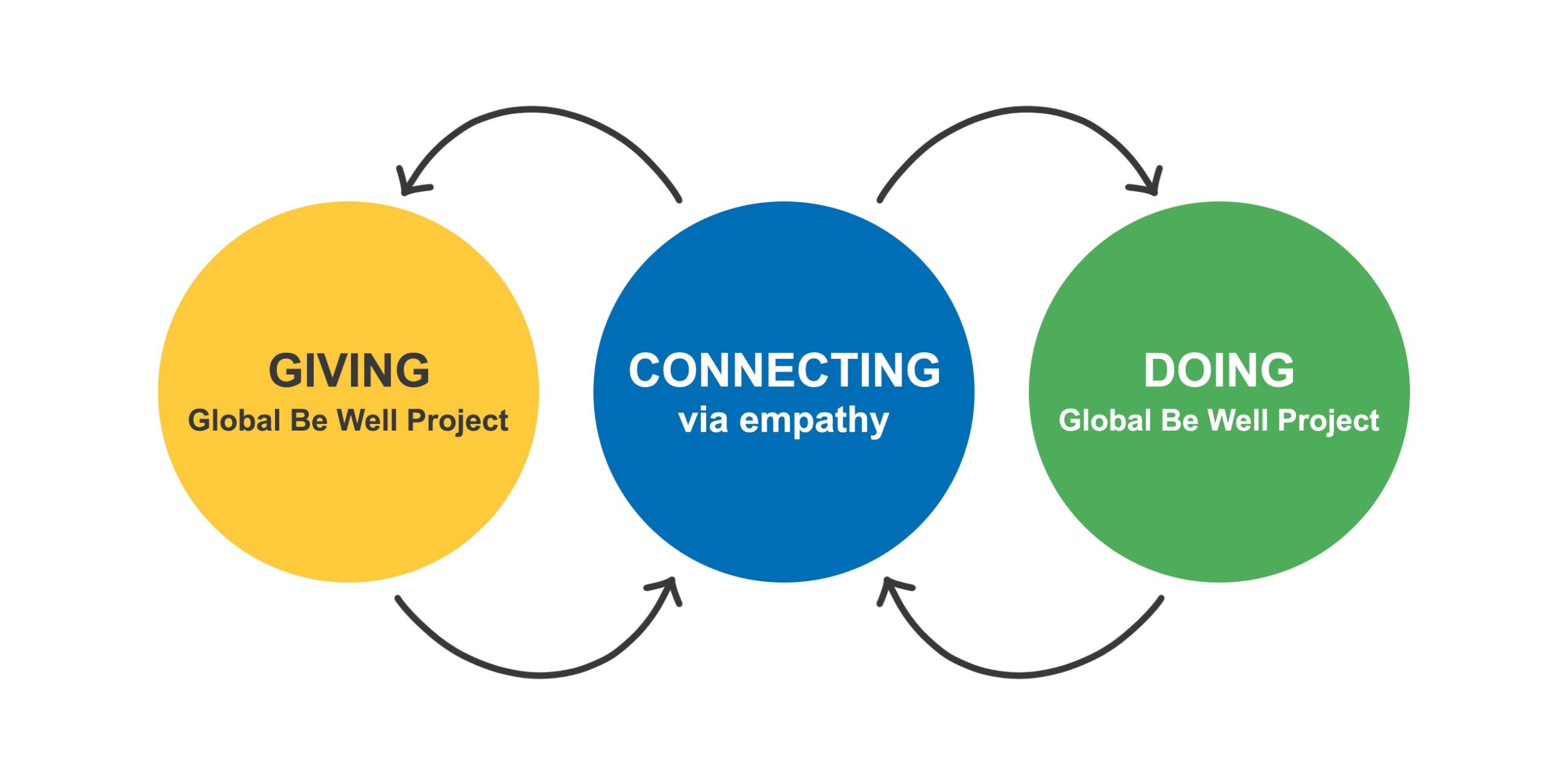 BSB GBWD through the lens of Empathy
At BSB this year we have incorporated GBWD into our yearly overview of half-termly wellbeing theme weeks. We will be following the suggested theme of Empathy:
"Empathy is the ability to hold and create space for someone else to express themselves as they truly are."​
We believe that empathy is a skill. It takes practice but if we practice it well, we can better connect to someone else. We can then have a greater understanding of someone else's thoughts, feelings, emotions and actions.​
In Primary the theme of Empathy will be introduced in our Monday assembly before GBWD and children will engage in a carousel of activities during the day.
In Secondary, the theme will also be introduced during the year group assemblies on the week of GBWD and daily tutor time will be dedicated to short activities/discussions. On GBWD students will have an extended tutor time to further develop/engage in a project with a series of activities designed with the Wellbeing/Personal Development team.
Some of our campuses will also run charity activities to fulfill the "Doing" contributor.
BSB Parent Webinar
Based on our focus on Empathy, on 30th September we will be delivering a parent webinar on "The Power of Empathy".
The online session is open to parents of all campuses with children in any year group, and it will cover aspects such as: what is empathy, why is it important and how can we set the stage for children to grow into kind, empathetic adults.
The webinar will be delivered by Andy Burns, Wellbeing Mentor for Secondary and Pre-University, and Carol Coleman, Director of Student Support.
Related Links:
BSB celebrates wellbeing commitment with second Global Be Well Day
BSB Joins Global Effort For Young People's Wellbeing Amid Covid-19
The British School of Barcelona celebrates "Global Be Well Day"
BSB Breaks Guinness World Record