Access to technology and the use students make of it is becoming a key point for the educational sector. Spanish teenagers spend an average of 6 hours and 12 minutes a day in front of screens, four times its recommended use, according to a study carried out by the University of Zaragoza.
Given this reality, the role of schools is key to ensure a responsible and conscious use. Moreover, according to data from Google Spain, 8 out of 10 Spaniards aged 14-to-16-years-old state a lack of specific training about the dangers on the Internet in their educational centres. 'Technology presents young people with a great opportunity, as it contains many advantages, but also dangers', explains Emma Overton, Early Years and Primary Headteacher at BSB Castelldefels campus and leader of the Digital Strategy programme at The British School of Barcelona. 'We need to give them the tools so they can make a responsible use of it by themselves'.
As it is, The British School of Barcelona, graded as one of the best British schools in the world, has been working with its students for years on the development of digital skills and their application in the classroom to improve the learning experience of different subjects. Overton explains that digital training is essential at all stages, starting from the youngest, and that it is important to reflect jointly about the benefits it brings and the risks it implies. 'Before launching our whole school Digital Strategy programme, we thoroughly analysed the most appropriate approach and asked for the advice of experts such as Mark Anderson, guru of ICT applied to education, to define our medium and long term action plan'.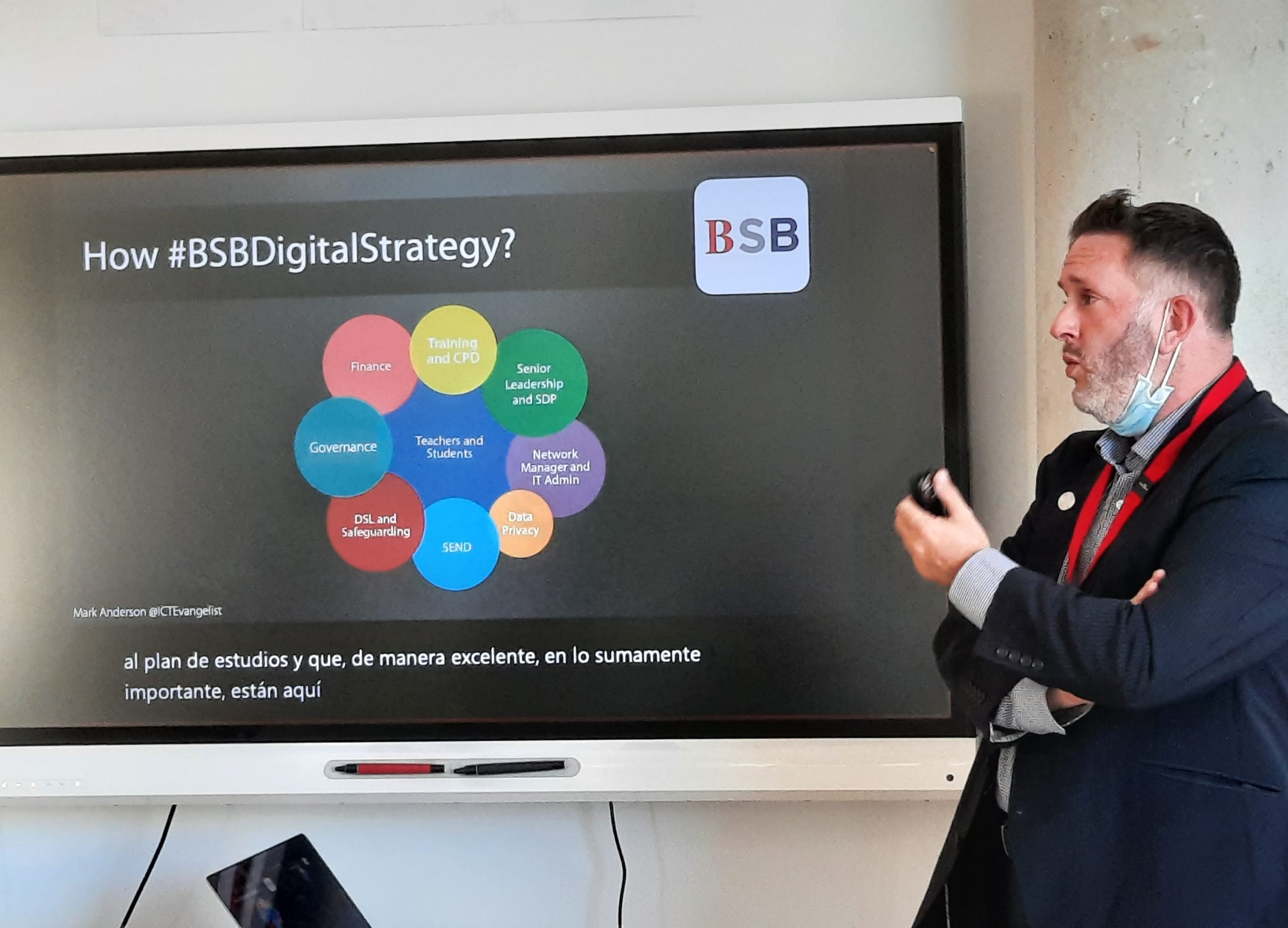 How can we get children to use technology responsibly?
The British School of Barcelona, in collaboration with Anderson, put forward some keys to teach children and young people to develop a critical sense when making use of digital tools:
Incorporating technology only in areas where they add value
Just because we can do an activity with technology does not necessarily mean that we should. At BSB, they recommend not making technology the focus of everything, but to evaluate first in which areas it reinforces learning, how it adds value to certain tasks, and how students can benefit from it to enhance their future skills. The key is to use digital tools in a measured and tempered way.
Teaching young people to be responsible digital citizens and lead their own learning
Young people must be aware of the consequences of their presence on the Internet and their use of social networks, and we must teach them to manage a responsible digital footprint. It is also crucial to help them develop critical thinking to detect fake news and potentially harmful content. 'We must instil values and skills that go beyond technology and prepare students to lead authentic and real-world projects, ready for the future, with confidence and professionalism,' explains Overton.
Accepting that digitisation is a long process and that preparing young people takes time
Just as important as knowing the potential of technology is knowing how to dedicate time to the process of integrating the available resources. Anderson emphasises that it is essential to gradually accompany them in learning how to use the Internet properly so that children discover their possibilities slowly and positively. 'It is like learning to ride a bicycle: we train them, we support them, and we do not take off the stabilisers until we feel they are ready; and even so we continue to help them so that they do not fall off. Something similar happens with technology: whilst we must create opportunities for students to become familiar with it, it must be appropriate to each situation and appropriate for each child's age.'
Involving all the stakeholders around the child
BSB and Anderson agree that it is not possible to implement a digital strategy in schools in isolation. 'In addition to the students, it is essential to involve the staff and parents, and in this sense the training of all of them is a priority at BSB,' Overton highlights. Thus, the same principles of cyber security, filtering, screen time and digital citizenship that are taught in school should apply at home; and for this, offering guidance to families regularly is essential. 'At BSB, we achieve this thanks to our hand-on workshops and talks with technology and education experts.'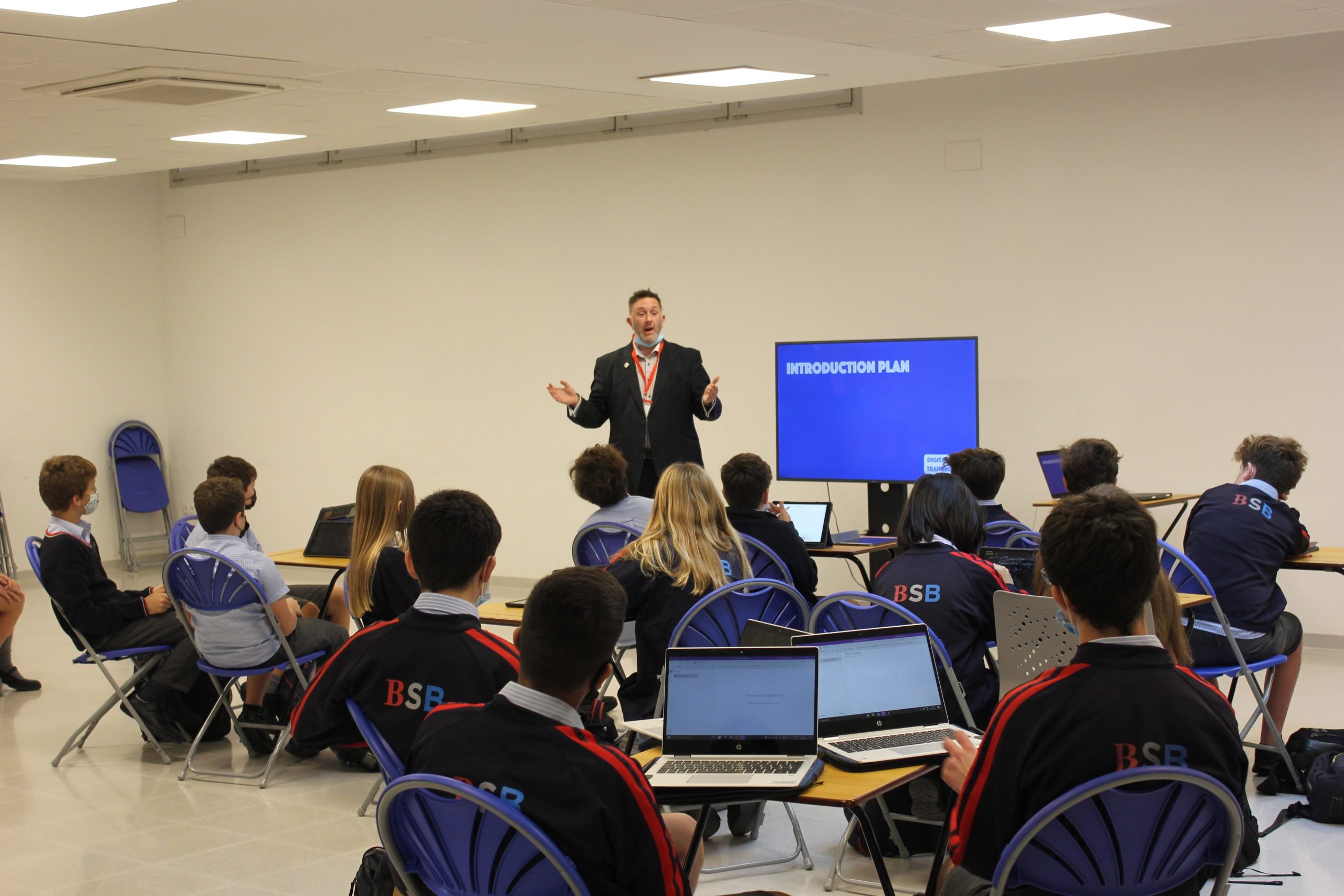 Related Links:
BSB Digital Learning Programme: The Key to Digital Transformation in Education
CEO Microsoft highlights the incredible work done by Cognita Schools during pandemic
BSB is featured for successful implementation of CENTURY as an online learning tool
One student, one personal device. The key to promote digital transformation in learning