The British School of Barcelona will be one of the sponsors of the 35th Torneo Internacional de la Inmaculada taking place from 9th to 11th December 2022.
Thanks to our partnerhip with Real Club de Polo de Barcelona (RCPB) and after the successful participation of BSB in the CSIO Barcelona at the end of September, we are thrilled to announce that this will be our first sponsorship of a sports event at RCPB.
The Tournament of Inmaculada is the biggest hockey training event in Europe, gathering more than 1,300 young players aged between 7 and 14 from countries such as England, Belgium and Ireland, as well as from various parts of Spain (Madrid, Zaragoza, Bilbao, Gijón, Valencia and Santander). There will also be a strong presence of Catalan clubs.
The Tournament of Inmaculada is not only a sporting competition, it also joins the pleasure to play, the fair play and the will to educate. According to Gonzalo de Muller, Tournament Director: "The competition is not our only reason for being. The tournament represents and disseminates values of friendship, sportsmanship and solidarity. These are days to live new experiences, to get to know new cultures, to make new friends and to enjoy pure sport".
As part of our sponsorship, BSB will be present at the Commercial Village of the event, a fantastic venue where families will have the opportunity to enjoy a series of entertainment activities, including our educational offer, and a large recreational and gastronomic options.
We hope that this will be an enjoyable experience for everyone attending!
About the Tournament
The Real Club de Polo de Barcelona facilities host 25 clubs and 106 teams, in addition to eight teams participating in the parahockey international competition. The Tournament of Inmaculada was born in 1987 with the aim of establishing contacts and friendship between the Club's young players and players from other national and international sports clubs. Over the years, the tournament has grown unstoppably and has become the most important children's hockey event on the international scene.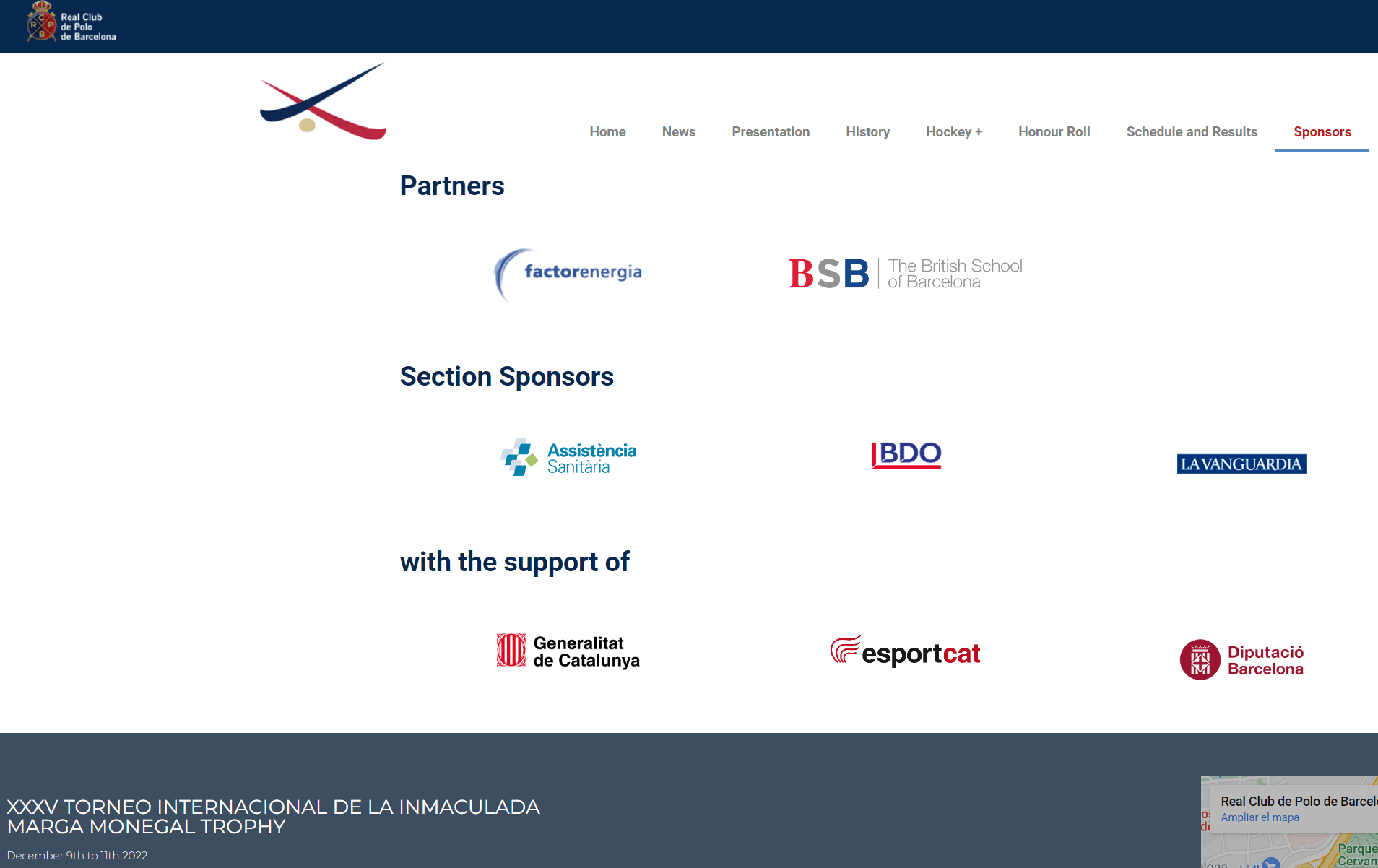 New partnership between BSB and historical Real Club de Polo de Barcelona
New partnership between BSB and prestigious Real Club Golf El Prat