The British School of Barcelona offers a reliable school transport service with professional drivers and monitors and a well-maintained fleet of vehicles to bring students safely and promptly to and from school.
For children, the journey to and from school in the school bus is an opportunity to socialise and make new friends from different classes or ages. It also becomes another way for them to develop a sense of independence as they learn to interact with other children without the encouragement of adults.
For parents, it's less time-consuming and helps decrease the additional traffic (and pollution) around the school grounds.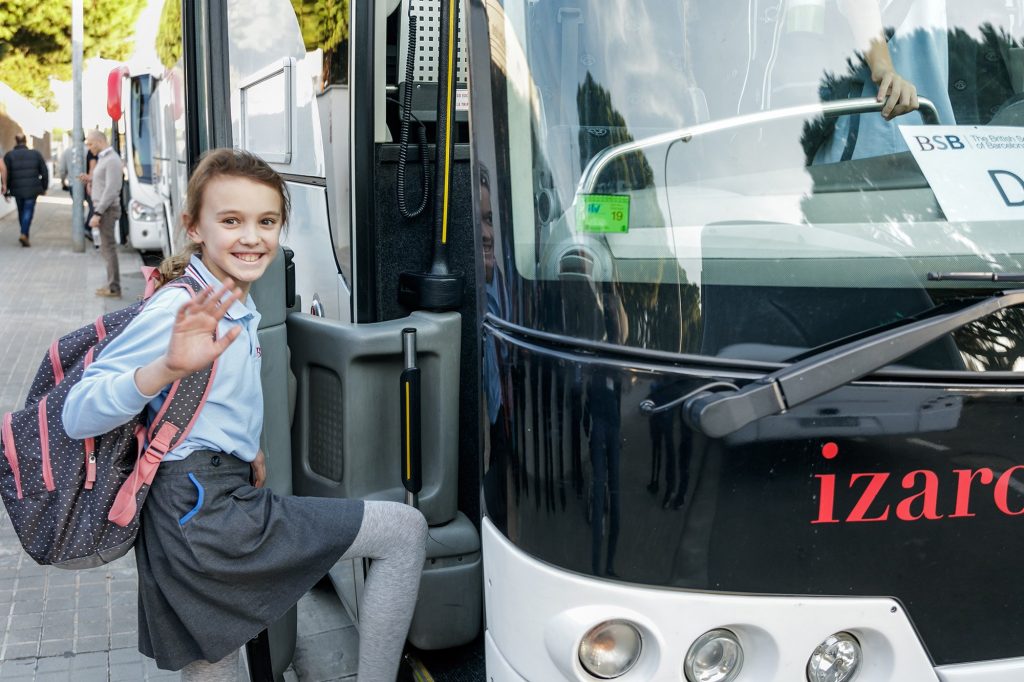 Bus Routes 2021-2022
We currently operate different bus routes serving most areas where students live and travel to school. These routes are reviewed on a regular basis to meet the needs of families.
Different routes are available for the campuses BSB Sitges, BSB Castelldefels, BSB Nexus and BSB City. Use the tabs below to find out about current bus routes. 
Check availability in the area where you live.